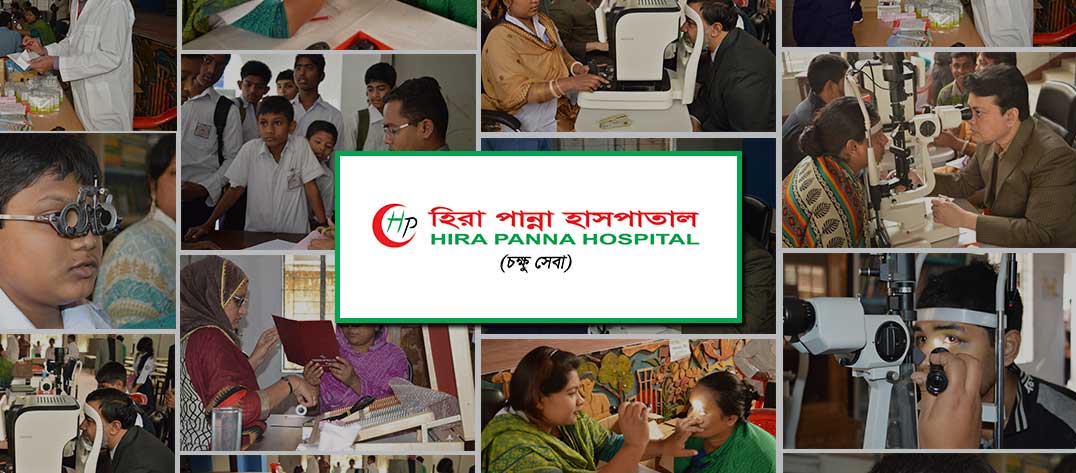 Welcome to Hira Panna Hospital
Hira Panna Hospital was established in 2005 as a permanent project of Hira Panna Foundation. The hospital is situated in the Shreenagar Upazilla at Munshigonj district. At present the hospital works only for eye care but have a plan to make it a complete mother & child care hospital. Hira Panna Hospital has been continuously conducting or performing eye camp to serve all kinds of treatment of eye diseases at various neighboring districts including Munshigonj district. There is a continuous process of so many service procedures of the treatment of eye diseases by performing eye camp in Dhaka city and its adjacent areas like different Garments, School, Colleges, Bus terminals, Rajarbag Police line, Ansar Academy etc. On behalf of the direct implementation of Hira Panna Foundation.
Member of Munshigonj VISION 2020 Committee Mr.Monir uddin DC, Munshigonj, Mr Enayet karim Civil surgeon Munshigonj, Mr Abu Raihan country Diretor, ORBIS Intl.& Mr .Nazrul Islam, Chairman, Hira Panna Foundation meet with honorable presedient Prof.Dr lazuddin Ahmed for viewing the activities of Vision 2020 committee of Munshigonj. A seminer of hira panna Foundation for the purpose of declaring preventable blind free Munshigonj district within 2011 right side in regular Nazrul Islam (Chairman, Hira panna foundation) Md. Anayet kabir (Civil sergeon Munshigonj) Lt.colone Benjir Ahmed chief of combined soldier, Munshigonj. Md. Monir uddin Dist. administrator. Munshigonj. Md.Bishhas Afjal hossain (S.p. Munshigonj) Md Abdul Mollah. Police station service Executive Sreenagor. Hazi Md Anamul Haque (Chairman Amin Mohammed group) Free Eye Camp for Garments worker jointly Organized by Hira Panna Hospital and Training Institute.
Registered Head Office:
Balasur Chowrasta, Kamargaon,
Sreenagar, Munshigonj.
Care Line: